Sydney Removalists Professional Furniture, Office & Home Removals
Best House, Commercial &Interstate Furniture Removalists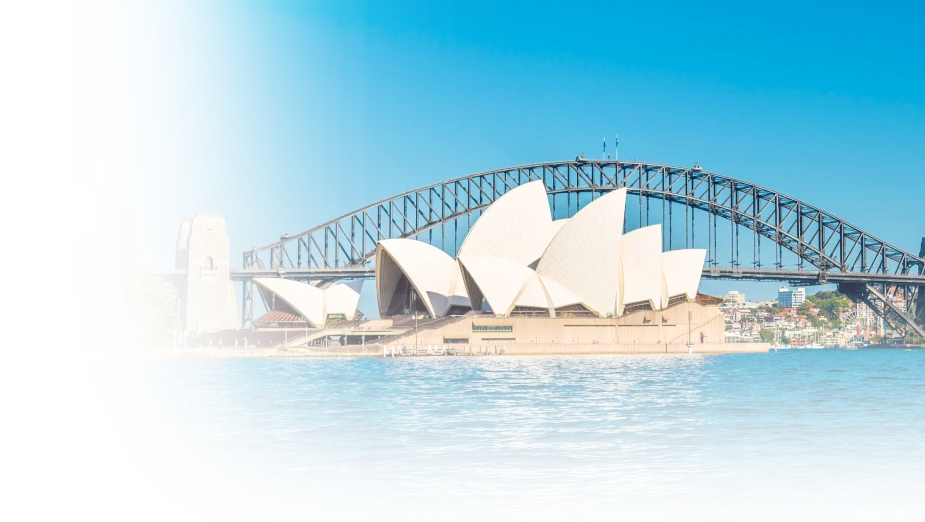 Top Removals loves a challenge. And no city is a greater challenge than Sydney. Toll roads galore, overhangs, restricted bridges and lack of parking, the city tends to offer luxurious large family homes coupled between small Hong-Kong shoebox-style apartments. But have no fear, Top Removals is here and we know not only know how to navigate all challenges, we accept them with a smile.
10 Reasons For Choosing Top removals in Sudney
The best, highly trained removalist specialists in the industry work at Top Removals
Free, no-obligation over-the-phone/email/on-site inspections to provide detailed quote
We own our own fleet of trucks from 4 tonne to 16 tonne and everything in-between
Each truck is stocked every morning with its own toolbox, blankets & materials 
We can move anything with care
With 10+ years of experience we know how to move any item with extra care.
In case you're in need of storage we can provide fully secured storage solution short or long term
We can dismantle/disconnect, reassemble/reconnect furniture/appliances
We have the highest number of returning clients in the industry
We specialise in all relocation aspects, are insured and move residential and commercial locally and interstate
The only way to move in Sydney
Sydney's tropical downpours in winter are one of our biggest challenges as it takes longer to protect your items but protect them we do, like Knights of the Round Table, our swords are the abundant soft blankets and endless bubble wrap that we ensure to make everything watertight. 
Lee K.
★★★★★
My 5th move with these legends, I wont use anyone else. Top Removals for life! xo
Response from the ownerThanks Lee! We alway love helping you with your moves:)See you soonTop Removals team
Amit D.
★★★★★
We moved into our new house with the great service of Sam and Theo (The French boys) already recommended them to my friend who is moving house soon!!!
Response from the ownerThanks, Amit ! Glad we could give you what you needed.Many thanks,Top Removals
an D.
★★★★★
Thank you Felipé and Santiago for all your hard work. Check out how these guys maximised space using Tetris technique! Huge effort, much appreciated!
Response from the ownerHi An! Thank you so much for the amazing review! 😊 Glad to hear everything went so well on your move day!Kind Regards,Top Removals team
David W.
★★★★★
Had Sam and Adam help us move from a steep site at Mount Eliza. The access is poor but they did a fantastic job. Highly recommend them, couple of hard working friendly guys.
Response from the ownerThanks for the lovely feedback, David! It was our pleasure helping you out :)'till next time,Top Removals team
Friendly M.
★★★★★
Wonderful. Recommended to family and friends.
Response from the ownerhanks a million for the review! Awesome to hear you had the fantastic experience we always try for :)Many thanks,Top Removals team
nicole B.
★★★★★
We used Top Removals to move house within the same street and the guys were amazing. We were not well organised and the guys totally fixed up my mess, even helping pack some stuff as we moved. They were very careful and left no damage or marks, and couldn't do enough to help. I would definately use them again.
Response from the ownerAwesome! Thanks for the glowing review ____:)Kind Regards,Top Removals team
Mari F.
★★★★★
Friendly, easy, helpful. Great communication throughout, great pricing and flexible. Can't get better than that when it comes to moving!
Georgia H.
★★★★★
Patrik, Christofer, and Gotye were fantastic during both packing and removal. Friendly, diligent, punctual and extremely hard working, making our decision to use top removals for a 3rd straight move a no brainer.
Britney P.
★★★★★
Top Removals were fantastic to deal with. They were on time and careful with our belongings.

Thank you Daniel and Patrick for all your hard work! You guys are great! We will definitely recommend you to others.
Pearl T.
★★★★★
Fantastic guys moved us today. So friendly and careful with our belongings and my home. Highly recommend them. Reasonably priced and was able to book on quite short notice too.
Top Removals offers professional removals, packing and secure storage services for all your home and commercial requirements.
Whether you are moving locally, interstate or overseas – our Sydney removalists specialists is familiar with the pain of moving a home. With our team in charge of your move, we guarantee ease of mind that your belongings will arrive safely, securely and on-time.
Whether you need to move your entire home or just leftover furniture, we have the best removalists for the job. Work with the most experienced movers in Sydney today!
Having successfully completed over five thousand moves each year for over 10 years of service, garnering numerous customer service awards, our business continues to be one hundred percent committed to: 
Basic Info About Our Services
We offer full-service packing and unpacking services, furniture removals, general removals and storage solutions.
All work is based on a 2 hour minimum charge, with additional time charged pro-rata in one minute increments (so you only pay for the hour if you use the hour)
Email or call our local office today and talk to our experienced team of removal specialists to help plan every element of your move – receive important advice from an industry expert, not just a sales associate.
We can supply you with a detailed, obligation free quote on the phone or by email – not sure of your truck size? We can help! Would you like one of our experts to drop by and have a look? We can supply no-obligation inspections and home/site quotes.
Fully-insured: Each Top Removals customer is covered for up to $50,000 in public liability and $1 million in transport insurance (inclusive of loading and unloading)
Experienced: All removalists are fully-trained in-house by Top Removals
Our furniture removalists are friendly, strong, experienced and efficient
We have our own fleet of trucks, ranging from 4 tonne to 16 tonne (and everything in between)
Sydney is known for its lush botanical gardens, the famous Sydney Harbour Bridge, the Opera House and its New Year's Eve fireworks display. It is packed with bars and some of the best city beaches in Australia.
Call or email Top Removals today for a free, no-obligation quote.
On average per hour, you can expect to pay $100 and $200 for moving in Sydney. An apartment move can cost anywhere between $200 and $600, whilst a house move can be anything from $500 to $2000. Removal costs vary depending on the service you require, the number of items you need moved, and the distance between locations.
Get an instant moving quote in less than 1 minute!
The Top Removals Lifestyle
See how our removalists spend their free time and how they get fit for your next removals project